Gazyva (obinutuzumab) in India
Home
Gazyva (obinutuzumab) in India
Medical Evidence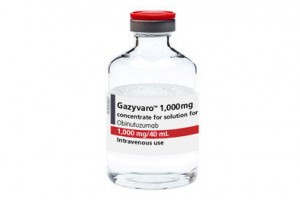 Generic name : Obinutuzumab.
Trade name : Gazyva.
Manufacturer information :
Gazyva is manufactured by Genentech, Inc.
Gazyva FDA Approval :
Gazyva first approved November 1st, 2013.
Gazyva Dosage form :
1000 mg/40 mL (25 mg/mL) single-use vial.
Gazyva Indications and Usage :
Chronic Lymphocytic Leukemia
Indicated for previously untreated chronic lymphocytic leukemia in combination with chlorambucil.
Gazyva (Obinutuzumab) availability in India
You could import this medicine against import permit on Patient Name.
Please contact ACT Lifesciences Private Limited for further information.