Online Iclusig (Ponatinib) Tablets
Home
Online Iclusig (Ponatinib) Tablets
Medical Evidence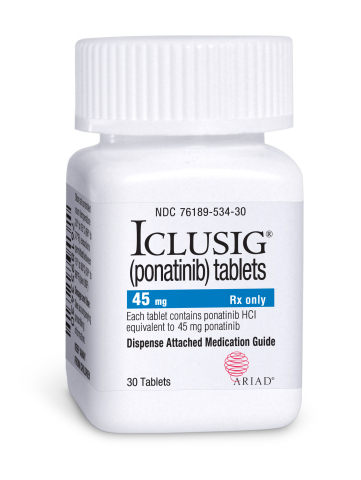 Generic name : Ponatinib.
Trade name : Iclusig.
Manufacturer information :
Iclusig is manufactured by Ariad Pharmaceuticals, Inc.
Iclusig FDA Approval:
Iclusig first approved December 14th, 2012.
Iclusig Dosage form :
Tablets: 15 mg and 45 mg.
Iclusig Indications and Usage :
Chronic Myeloid Leukemia
Indicated for patients with chronic, accelerated, or blast phase T315I-positive chronic myeloid leukemia (CML) for whom no other TKI therapy is indicated.
Iclusig (Ponatinib) availability in India
You could import this medicine against import permit on Patient Name.
Please contact ACT Lifesciences Private Limited for further information.