Lynparza (Olaparib) Capsules
Home
Lynparza (Olaparib) Capsules
Medical Evidence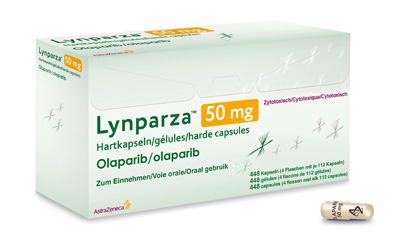 Generic name : Olaparib.
Trade name : Lynparza.
Manufacturer information :
Lynparza is manufactured by Astra Zeneca Pharmaceuticals LP.
Lynparza FDA Approval :
Lynparza first approved December 19th, 2014.
Lynparza Dosage form :
Capsules: 50 mg.
Lynparza Indications and Usage :
Ovarian Cancer
Indicated as mono therapy for deleterious or suspected deleterious germ line BRA-mutated advanced ovarian cancer in patients who have been treated with ≥3 prior lines of chemotherapy.
Lynparza (Olaparib) availability in India
You could import this medicine against import permit on Patient Name.
Please contact ACT Lifesciences Private Limited for further information.