VIEKIRA PAK ( Ombitasvir / Paritaprevir / Ritonavir Tablets )
Home
VIEKIRA PAK ( Ombitasvir / Paritaprevir / Ritonavir Tablets )
Medical Evidence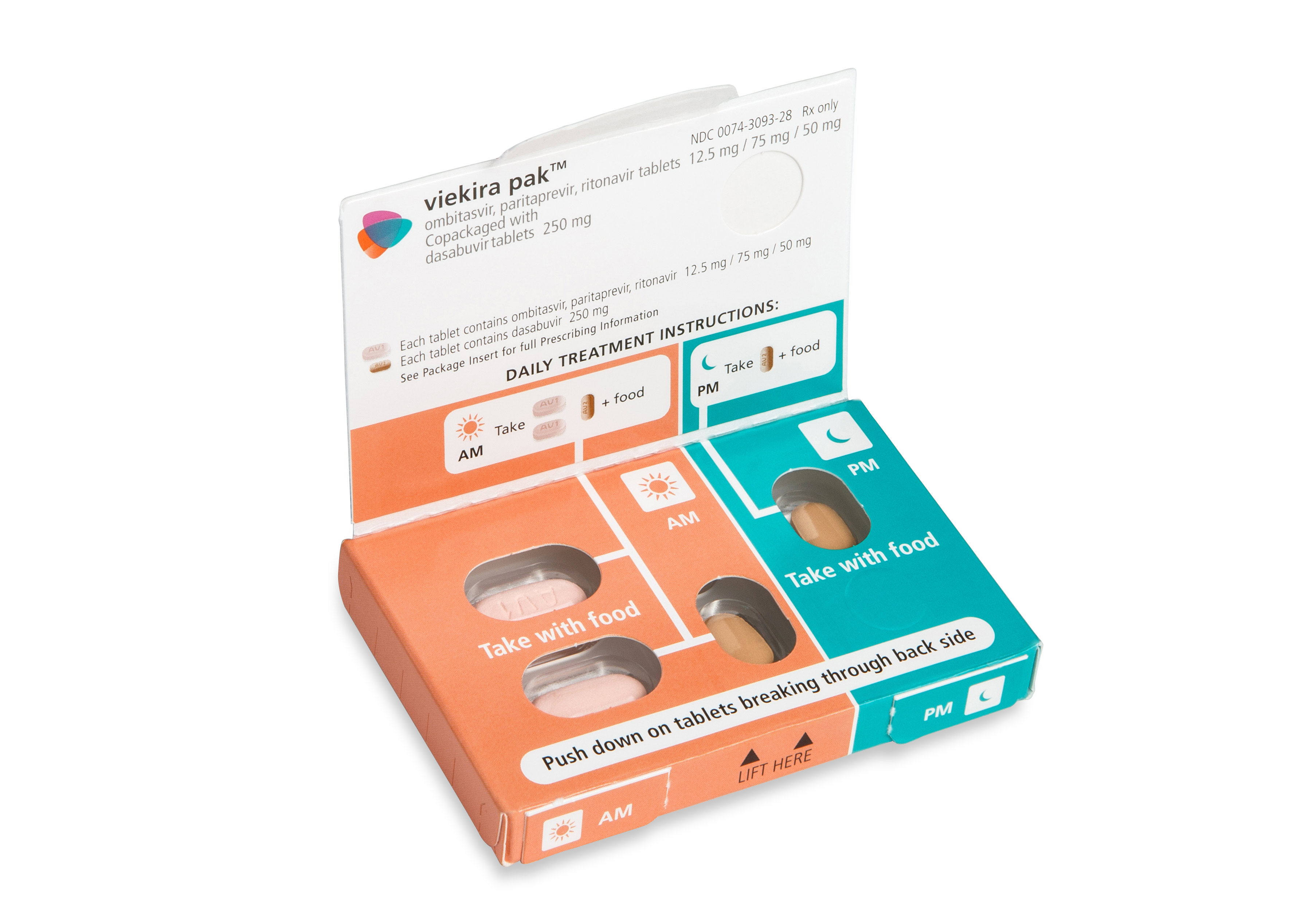 Generic name : Dasabuvir, ombitasvir, paritaprevir, and ritonavir.
Trade name : Viekira Pak.
Manufacturer information :
Viekira Pak is manufactured by AbbVie Inc.
Viekira Pak FDA Approval :
Viekira Pak first approved December 19th, 2014.
Viekira Pak Dosage form :
Tablets: Ombitasvir, paritaprevir, ritonavir: 12.5/75/50 mg.
Viekira Pak Indications and Usage :
Chronic Hepatitis C
Indicated for chronic hepatitis C virus (HCV) genotype 1 infection, including patients with compensated cirrhosis; may be used for patients with HCV/HIV-1 coinfection.
Viekira Pak (Simeprevir) availability in India
Please contact ACT Lifesciences Private Limited for Viekira pak (Simeprevir).
ACT Life sciences help patient in India procure medicines not registered in India but available globally. We can also help you get the import permit and make it custom duty free while importing.